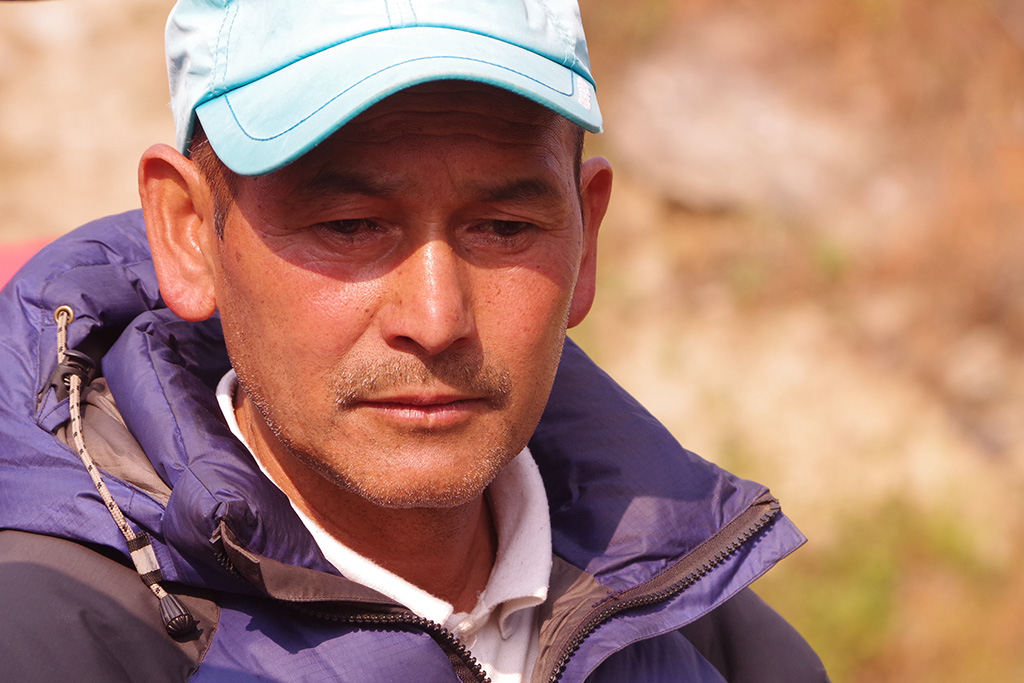 Asarman's Letter – October 19, 2019
Subject: About working in collaboration
To the Chairman,  ANUVAM, France.
In this regard, ANUVAM has been helping Mapya Dudhkoshi Rural Municipality Ward No. 2 (Ward No. 7, 8 and 9 of former Basa VDC) Rapchha for the past many years in various sectors such as education, health, and building development infrastructures.
I hope the association continues this support to Rapchha in the coming days.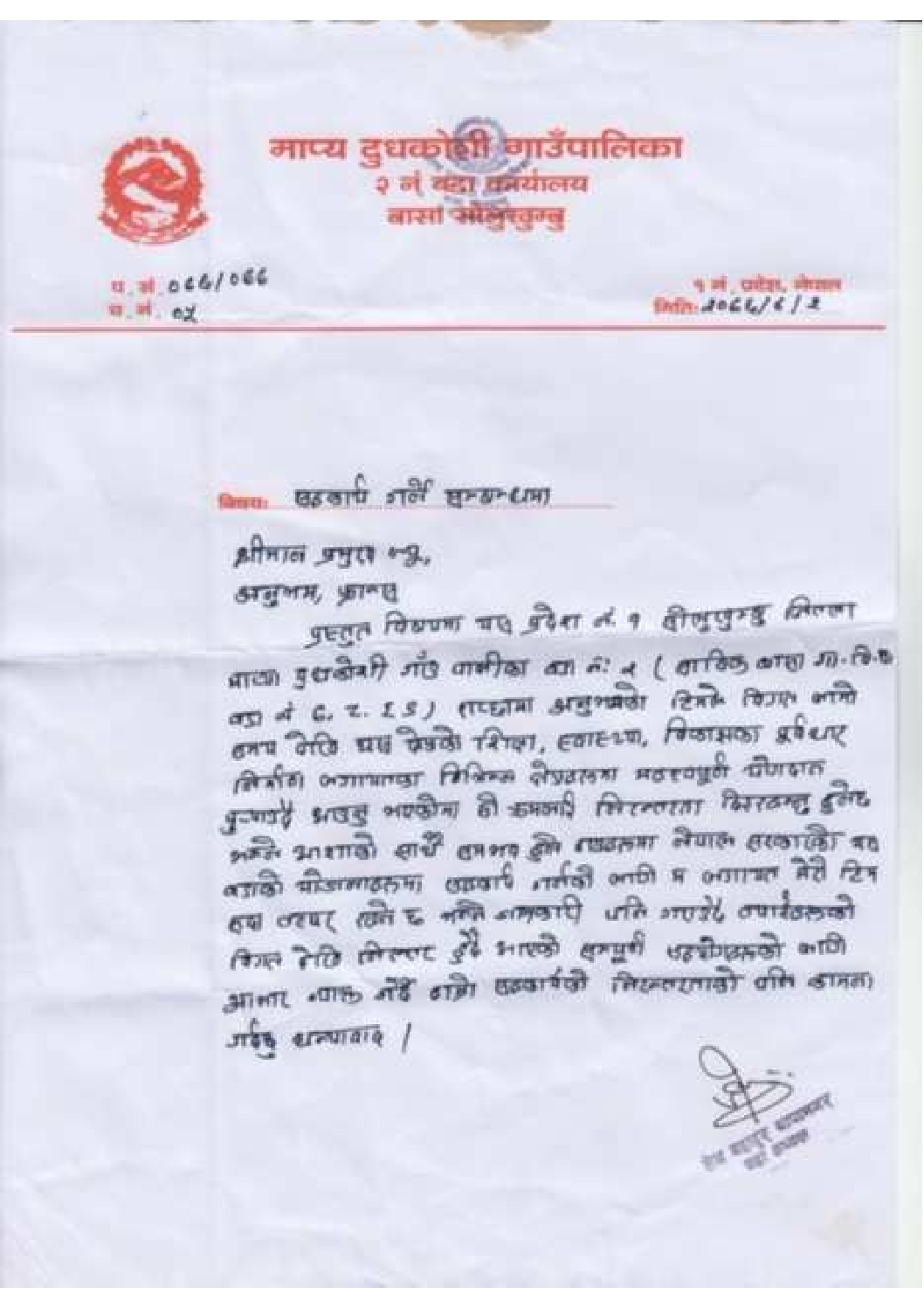 And I would like to confirm that if, when and where possible for collaboration on any project, Nepal Government's local body under my leadership with my team is always willing to cooperate for it.
I am grateful for the association's all the support from the past until now, and wish for our continuous collaboration.
Sincerely,
Tej Bahadur (Asarman) Thapa Magar
Ward Chairman
joined: original letter